Find out how to connect the PoE switch to the IP camera, the Wingfield Box, your power supply and your Internet network.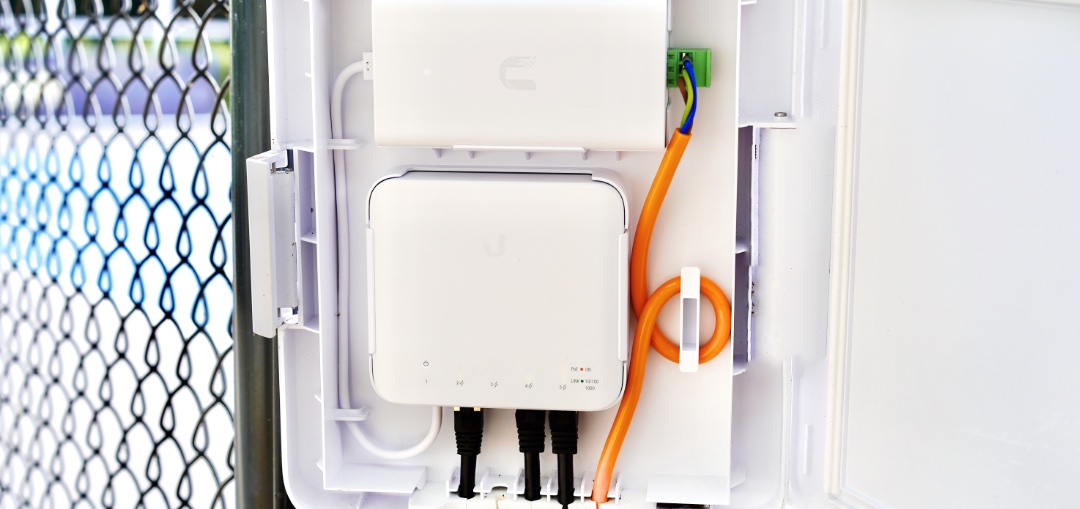 Step 1 | The power supply
You can connect the PoE switch directly to the power socket (230V) using the supplied mains plug. If you have already laid a power cable to the switch, the electrician can also connect the three-core power cable directly to the PoE switch (here you can find more information). When the white LED lights up, the device is running.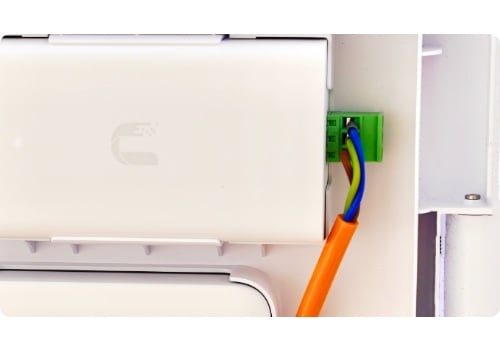 Step 2 | Connecting to the IP camera
We recommend pulling the first network cable starting from the IP camera. There you will find a waterproof and secure connector for the network cable. Connect the cable and pull it to the position of the switch.
Step 3 | Connecting to the Internet
Then connect the PoE switch to your Internet network. This can be done either via a direct connection to your router or, for example, via a WLAN repeater with a LAN output.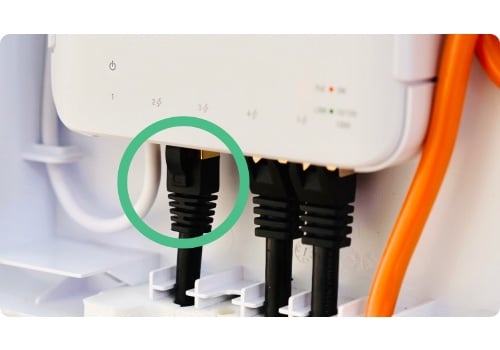 Step 4 | Connecting to the Wingfield Box
Finally, lay the cable from the switch to the Wingfield Box. If there is a surplus of cable at the end, it can be rolled up and stored in the Wingfield Box.
---
Cabling on court
Depending on your aesthetic preferences, there are of course various ways to lay power cables or network cables between the components of the Wingfield Court.


Various factors can play a role here: Should the court be up and running as soon as possible? Is it possible to take other projects into account when cabling the court? Should cables be laid invisibly? Is it an indoor or outdoor installation?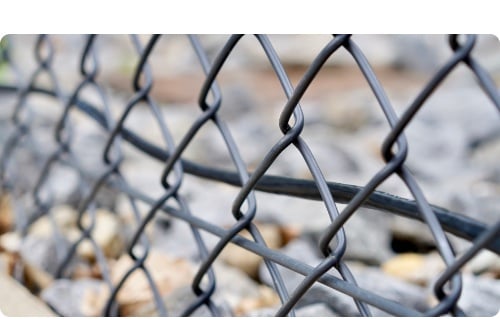 Here you can find further information about different cabling options:
➡️ Outdoor
---
You are standing on the court and don't know what to do? We are here for you!
📞 Service hotline: +49 (0) 0511 51525901
💬 WhatsApp: click here
📨 E-Mail: service@wingfield.io