Here you can learn how to connect the Wingfield Box correctly step by step using videos and pictures. 🔌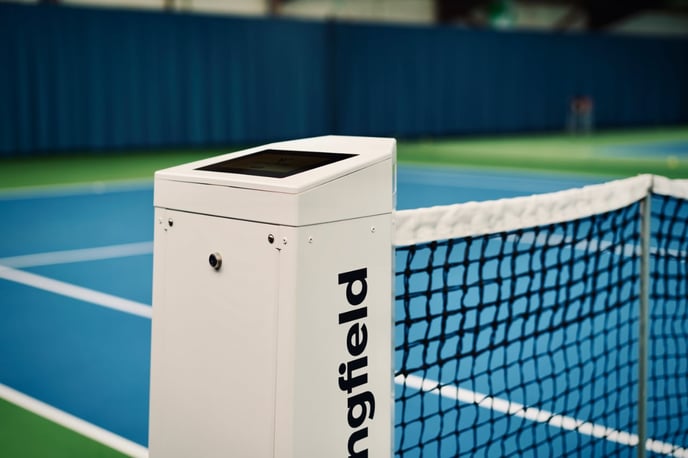 Step 1 | Connecting the power cable
Remove the cap from the Wingfield Box' power connection. Use the provided connection cable (5m/16,5ft) or a cable prepared by you and connect it to the Wingfield Box connector. Don't worry if you can't open the twist lock immediately – but it should be possible to do so without much effort.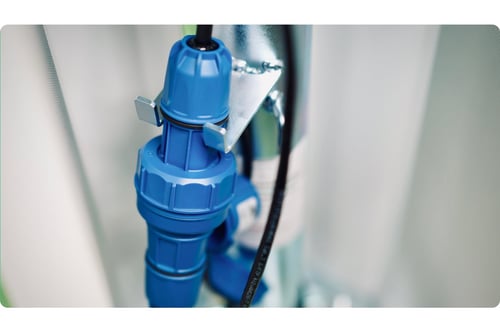 Step 2 | Preparing the network cable
The network port of the Wingfield Box has a waterproof connector. Be sure to attach the parts of the provided attachment in the correct order (see picture) to the cable leading from the PoE switch to the Wingfield Box.
💡 Tip: If necessary, remove the small rubber tab on the network connector for easier installation.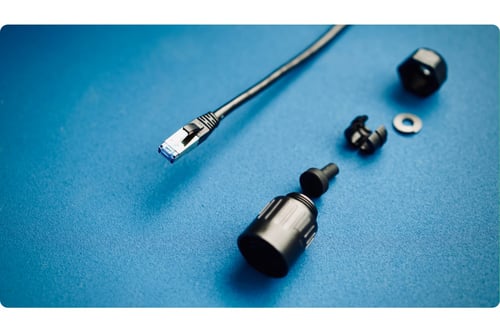 Step 3 | Connect the network cable to the Box
Remove the twist lock on the left side of the Processing Unit to expose the network connection. Insert the prepared network cable into the port provided and screw the seal.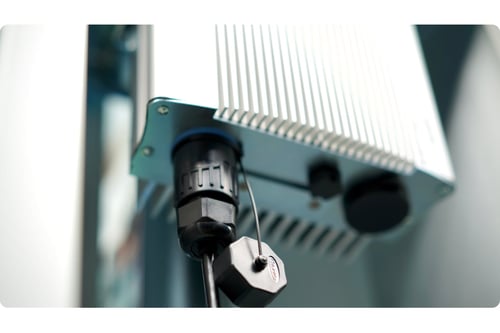 Here you can see all steps again in the video... 🎞
---
You are standing on the court and don't know what to do? We are here for you!
📞 Service hotline: + 49 (0) 511 51525901
💬 WhatsApp: click here
📨 E-Mail: service@wingfield.io