Here you will find detailed explanations, answers to frequently asked questions as well as tips and tricks around our new net post adapter.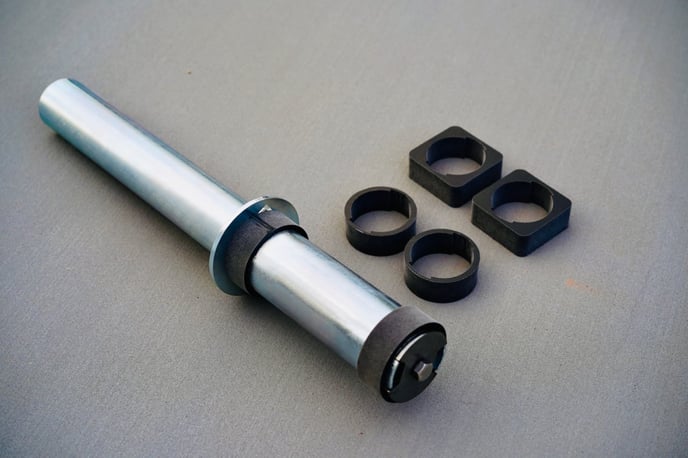 To integrate the Wingfield Box as seamlessly as possible on the tennis court, we simply replace one of the net posts. It replaces the net post without tensioning mechanism (blind post).




As there are net posts in different shapes and sizes, we have developed the All-in-One net post adapter. In our standard scope of delivery you will already find adapters for the most common ground socket formats (76mm round / 83mm round / 80x80mm square), which can however be extended for any net post shape. There are only the following exceptions:

❌ The net post is set in concrete (and therefore has no ground socket)
❌ The depth of the existing ground socket is less than 23cm
❌ The ground socket is tighter than 6,3cm at its narrowest point

If one of the last two points applies to your net post, please contact our customer service directly. Without guarantee we may find a special solution (for rectangular net posts with the dimensions 60mm x 100mm a solution is already in progress).


This is how you build up the Wingfield Box with an All-in-One adapter...
---
You are standing on the court and don't know what to do? We are here for you!
📞 Service hotline: 0511 51525901
💬 WhatsApp: click here
📨 E-Mail: service@wingfield.io