Here you can find out what's in your player profile.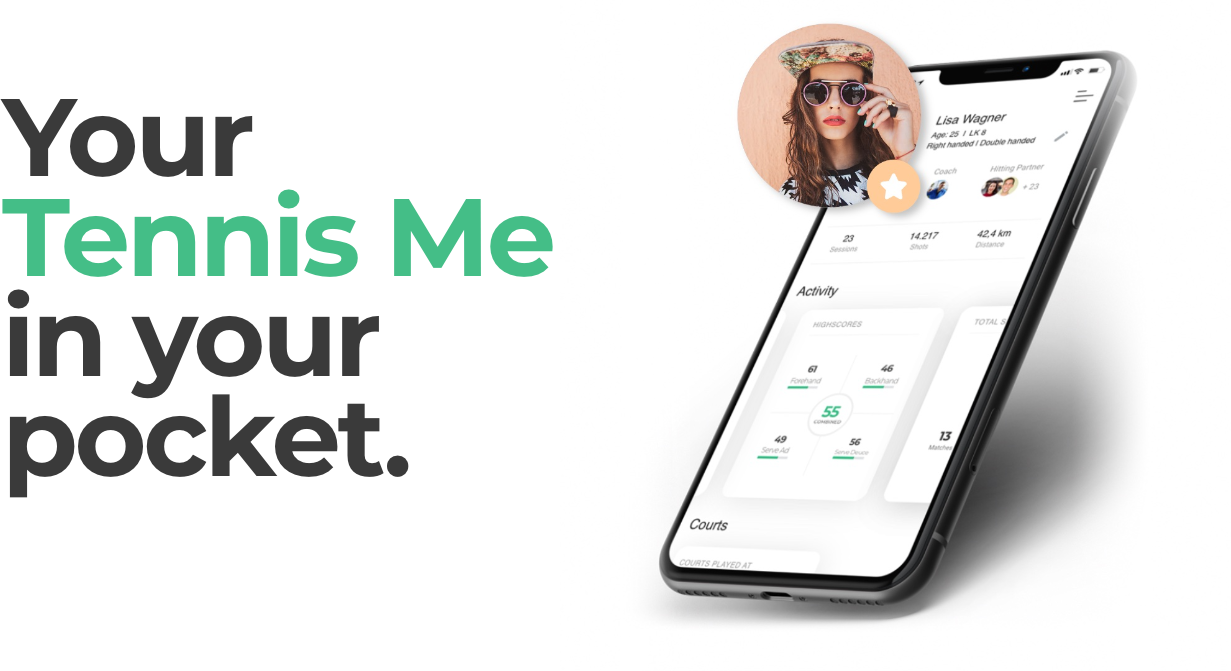 Personal development, match scores or your drill high scores: Your player profile represents you in the Wingfield world and combines all your activities. You not only use it to log in on the Wingfield court, but also to access your data from anywhere.
The different roles and account status
As you have probably already noticed, we make a basic distinction in the Wingfield world between players and coaches. The role that a user plays is shown by the tags in the player profile. This is what the different tags mean:

Verified coaches
The blue tick indicates verified trainer accounts. Verification can be obtained by participating in the coaches seminars we offer. Users with this account status have access to an additional area in the app - the Coaches Corner. Here, coaches have access to the session data and videos of their players.
Competitive players
In selected federations, you can play official matches with Wingfield (read more about this in our article on match validation). Players who have activated their competition profile are identified by the competition player tag (e.g. the LK tag in Germany).
Pro players
Users who have upgraded their accounts to Pro membership receive the green Pro tag. In addition to other benefits, as a pro player you have unlimited access to all your previous videos and all functions of the video player.
☝🏼By the way: As a free Basic member, you always have unlimited access to the entire video of your last training day. As soon as you play a session on a new day, you only have access to the automatically created highlight video of the old session.

Your courts
In this section you can see all the clubs you have already played at. As soon as you check in on a new court, it will appear in this list.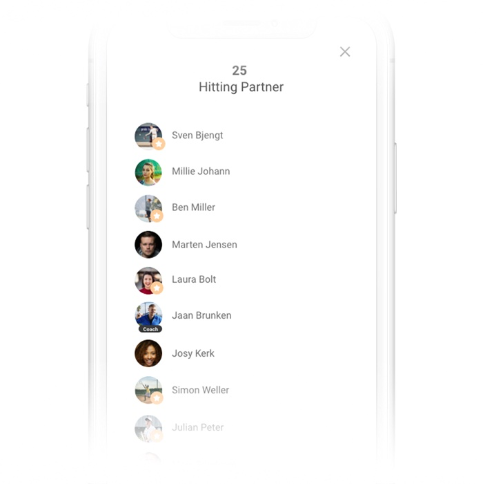 Your hitting partners
The same principle applies to your hitting partners. In this list, all partners you have already been logged in with on a Wingfield Court appear.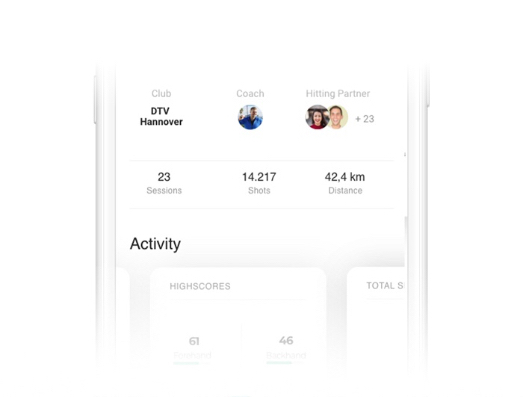 Your coach
If your coach has sent you a coaching request, he/she will appear in your profile as soon as you have accepted this request. Click on the small profile picture if you want to disconnect.
☝🏼 By the way: With a confirmed coach request, you give him/her access to your training session and matches. You can also give this authorisation to several coaches (e.g. if you work with Wingfield in association and club training). At this moment, several coaches appear in your coach list.