Before your first session on a Wingfield Court, it is helpful to know what Wingfield actually is and how it works. 😜 Find out here!💚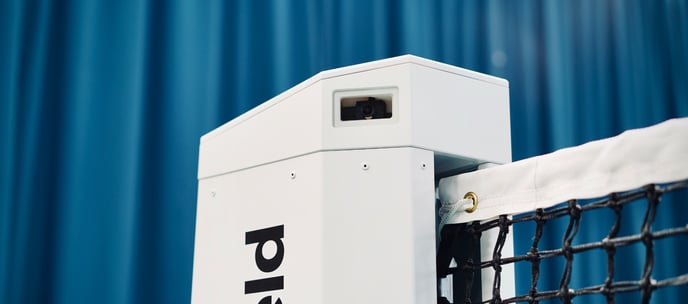 Whole new possibilities for your training or match: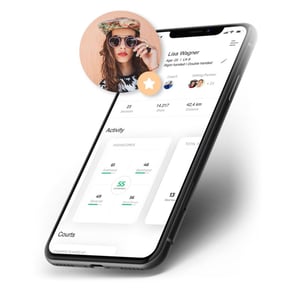 With Wingfield, your match no longer ends on the court. A variety of cool options easily extend your tennis experience into the virtual world. Track all your activities on the court and keep an eye on your personal development, compare yourself with your training partners, share your best match videos with your friends or optimise your game with one of our exciting analysis tools.
The Wingfield Court:
The Wingfield Court is the gateway to the Wingfield world. With its simple design, it turns any court into a digital playing field.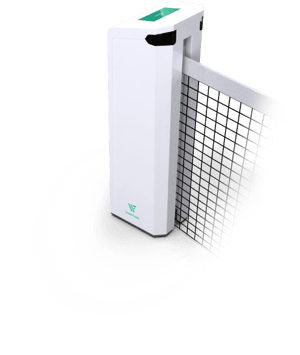 Wingfield Box
The Wingfield Box is the heart of the court. This is where you log in and select your playing mode. Its two integrated high-speed cameras record all activities on the court during the match. Based on innovative image processing technology and artificial intelligence, this data is evaluated and sent to your user account.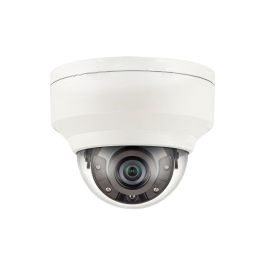 IP camera
The IP camera provides the video material that you can call up for each session in the app. It is placed behind the baseline, but is not relevant for tracking. Enjoy every training session or match to the fullest!
From registration to analysis in fast forward...🎞
All your sessions on the Wingfield Court are synchronised with your user account. This way, you can access exciting statistics and cool video clips directly after your session on your smartphone or tablet. Set yourself goals in different categories and track them training by training. This way, you always have an overview on your activities of the last few weeks.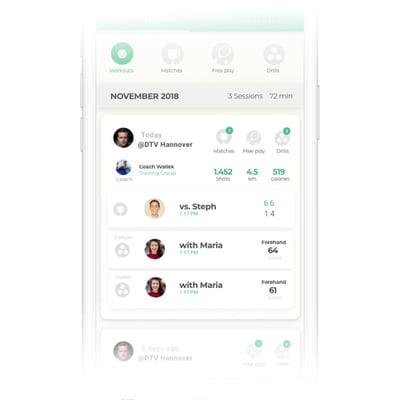 Our three playing modes Freeplay, Match and Drills offer you exciting possibilities and completely new insights into your game for various areas of application on the court.
Freeplay
Control the achievement of your training exercises with Freeplay. The focus is on your shots. How fast and precise did you hit them? Check it here. 🎾
Matches
Get insights that are usually only available to the pros at the Grand Slams. How high were your service rates? How many errors did you make? And did you break down too often in longer rallies? Exciting match statistics tell you what you can do better next time. And the best thing is: You can also enjoy your best rallies on video afterwards...🎞
Drills
Proof your skills with Drills...your shots are evaluated in terms of power and precision and broken down to simple scores. Challenge yourself and your hitting partners and see how you improve over time. 🎯

So much for now! Now on to the next article! 📖