Not every user can access our coaching tools. You are a coach yourself and want to use these possibilities? Here you can find out what you need to do.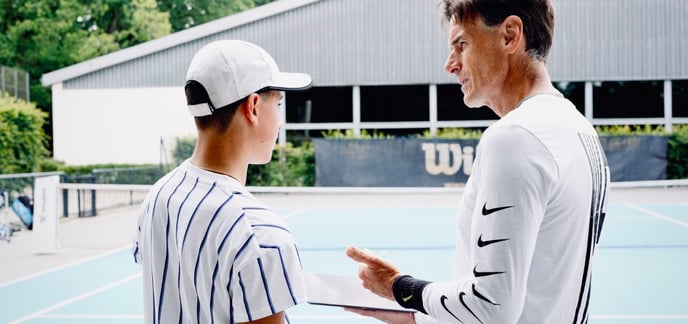 Coaches verified by us get an upgrade and can access the Coaches Corner with their coach accounts. Besides the possibility to create training groups, you can access the training data of your players here. Activities and developments appear in the Coaches Corner in a separate feed and allow you to work with your athletes in a more targeted way - on and off the court.

Your path to becoming a verified Wingfield Coach 🎖
In order for you to become an expert in using Wingfield, we want to prepare you optimally for the use of our tools. In a special online seminar, we will show you how to optimally integrate Wingfield into your training, which tools are available to you and how other coaches already work with Wingfield. Of course you can ask questions directly here.
Step 1 | Online Seminar
You can book our 45-minute seminars individually here. You will then receive all further information about the schedule.
⚠️ Attention: Make sure that you register for the seminar with the same name and email address that you used to create your Wingfield account! With the given data your Wingfield account will be verified later.
Step 2 | Verification
After participating in our seminar, your account will be verified. The data you entered when registering for the seminar will now be compared.
Step 3 | Hello Wingfield Coach 👋🏼
After the verification process is completed, you will receive an email and a notification in the Wingfield app. In the bottom navigation bar you will now see the Coaches Corner, where you have access to all the coaching tools. Have fun with your training!