Here you can find out how all the sessions of your players are displayed in your Coach Corner.
The core element of the Coach Corner is the player-coach relationship. Only the training data of your own players will be displayed in this area. So if you want to access their videos and data, send them a coach request in the Wingfield app.
Send coach request
Display your player list: Click on the -symbol in the top right-hand corner of your Coaches Corner.
Send athletes a request: Search for your athletes on the Wingfield platform and send them a coaching request.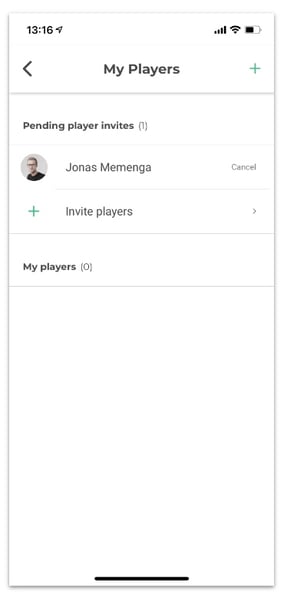 ☝🏼 By the way: As long as a player has not yet accepted your request, he or she will not appear at the bottom in your player list, but under "pending requests".
Once your request has been accepted, the last sessions of your players will appear directly in your Coach Feed.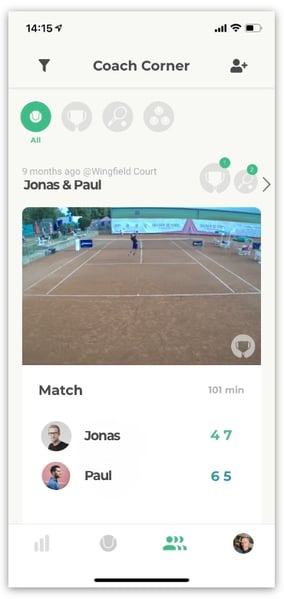 ⚠️ Attention: Sessions will only be shown in your feed if you are the coach of both players.