To develop Wingfield sustainably and purposefully, we also rely on your feedback. If you have any problems with the app or the Wingfield Box, please let us know. 🗯
Don't be too hard with us, mistakes can happen. But we want to do our best to get rid of them. Here are the different ways you can problems.


The Session ID
If anything seems "strange" to you – from incorrect match statistics to technical problems with the app – the Session ID comes into play. You find it in the bottom right corner of every session summary (see picture). We can use it to check the corresponding data record and search for the cause of the problem.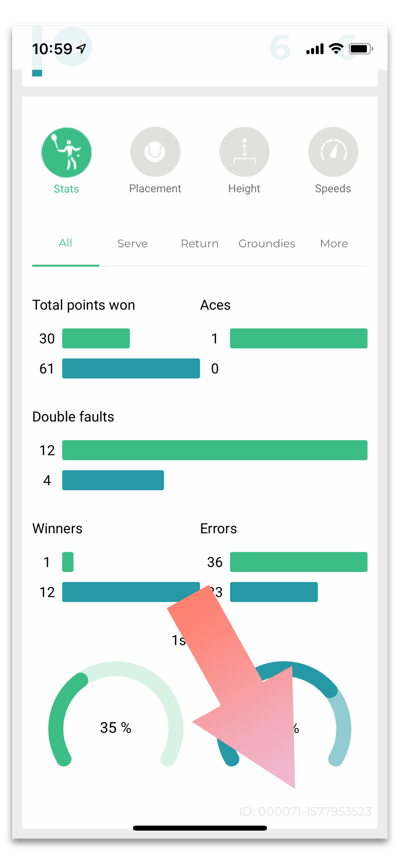 Please send us the corresponding session ID and your problem via one of our service channels:
💬 WhatsApp: click here
📨 E-Mail: service@wingfield.io