You can display all statistics for individual sets in your match summary. This is how it works.
Show match statistics at set level
All statistics displayed initially refer to the entire match. Of course, their development within the course of the match can also be interesting.
Swipe the screen downwards: The set filters are now displayed.
Select sets: Select the sets that should be shown in the statistics (green = set flows into the statistics).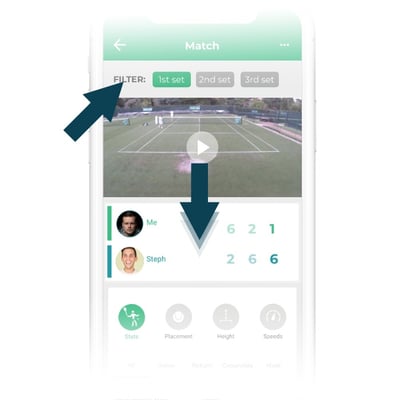 ☝🏼 By the way: This function is only available in matches, but can be applied to all tabs of the shot analysis, placement, height or speed.