Your profile shines in new gloss. In addition to a new design of your profile, we have also adapted the content of your profile.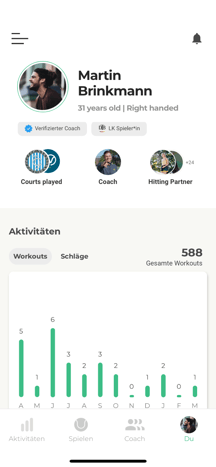 Your profile is now the place to get an overview of all your activities, whether it's your workouts played, your match record, or your drill high scores. Here you can find out more about the individual areas...
User details
In the upper part of your profile you will find your user details as usual, as well as the Wingfield courts you have already played on, if applicable your verified coach and your previous playing partners.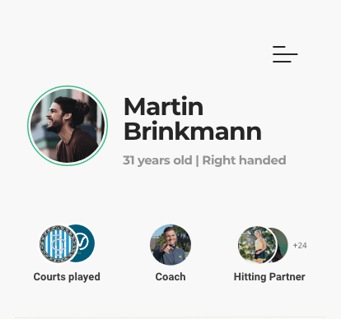 Activities
You now have a good overview of your workouts played over the past twelve months, as well as the number of strokes you played in each month. You can go directly to your activity feed from here.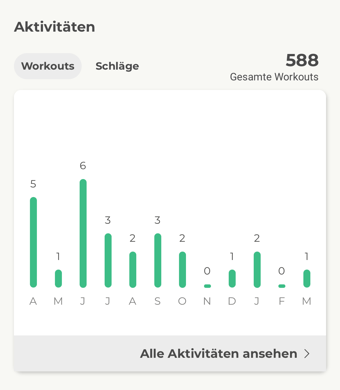 Matches
Here you get an overview of your match record, both your training matches and your official LK matches. The graph shows you on the one hand how many complete matches you have played and how many of them you have won. On the other hand how many of your completely played sets you have won.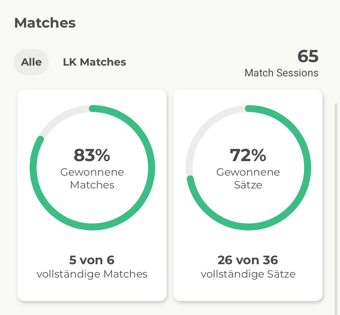 Drill high scores
As the last section in your profile, you can now see your high scores that you have played in the various drill modes. These are also the scores with which you are listed in the leaderboards.