Your Wingfield Box is set up and already running? Excellent! Now it just needs to be adjusted to the conditions at your location. 👁‍🗨
---
📍Here you are in the installation process.
---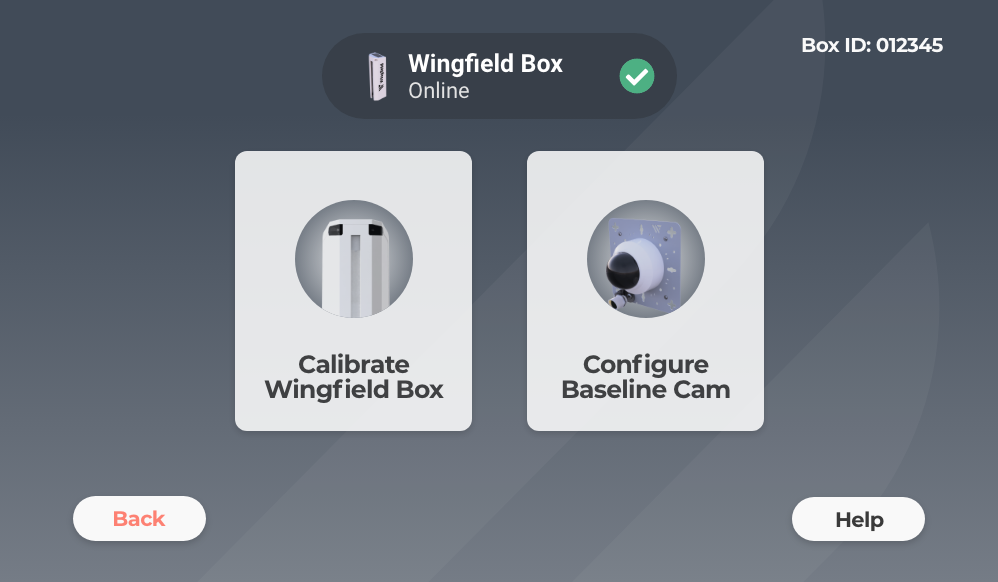 The final calibration of your Wingfield Box can only be carried out by our installation support. Click on Calibrate Wingfield Box in configuration mode and follow the steps.
⚠️ Attention: In order for us to calibrate your Wingfield Box, it must be connected to the power and internet.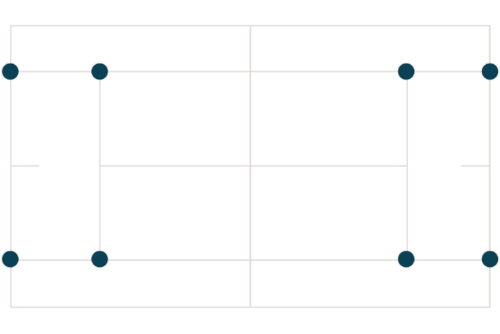 For calibration, please place eight tennis balls exactly on all corners of the single field. In this way, the boundaries of the court can be determined as accurately as possible during calibration. You can reach out to us during our service hours (Mon-Fri between 08:30-18:30) in one of the following ways:

📞 Service hotline: +49 (0) 511 51525901
💬 WhatsApp: click here
📨 E-Mail: service@wingfield.io
☝🏼By the way: In order to set up and calibrate your Wingfield Box, our customer support needs the individual identification number of your Wingfield Box. You can find it in the upper right corner of the home screen and in the configuration mode of your Wingfield Box.
If for some reason you do not see this number, you can also give us the S/N number of your box - you will find it on the integrated net post.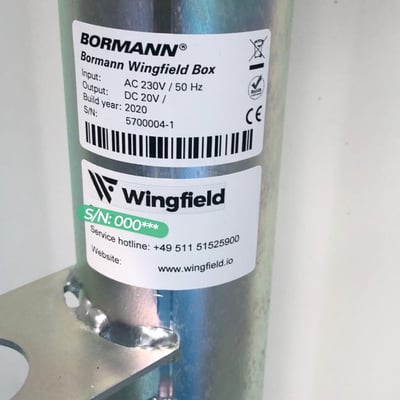 If the calibration is successful, a short notification appears in the configuration mode of your Wingfield Box.

💡 Tip: If there are any inconsistencies or problems with your Wingfield Box, it can always help if we recalibrate the system. So please do not hesitate to contact us.
Your Wingfield Box is now set up.🎉 If you still want to connect a Baseline Camera, continue with the 🎥 Installation Guide for the Baseline Camera.