Here you will find detailed explanations, answers to frequently asked questions and tips as well as tricks about our new Baseline camera. 🎥

Introduction
Fences, walls, bars – courts can be so different. Therefore we have designed a special mounting plate for our Baseline camera, which allows you to react to different environmental conditions.

It includes various drill holes and mounting points for screws, clamps, bolts, nuts or angles. In the first step possibly a little confusing, but that's what this article is for. We will first show you the three most important types of installation (solid walls, wooden bars and fence posts) and then explain how you can implement more complex installations.

💡 Tip: The camera can still be aligned after installation (click here to read the corresponding article). Make sure to hang the Baseline camera as centrally as possible behind the court at a height of 3-5 meter / 10-16,5 ft. Lower positions give you a better view on the player close to the camera, higher positions give you a better overview on the entire court.
Wall mounting 🔩
Step 1 | Mark and drill holes
Use the mounting plate as a template to mark the drill holes. Get help to position the camera as centrally as possible behind the baseline.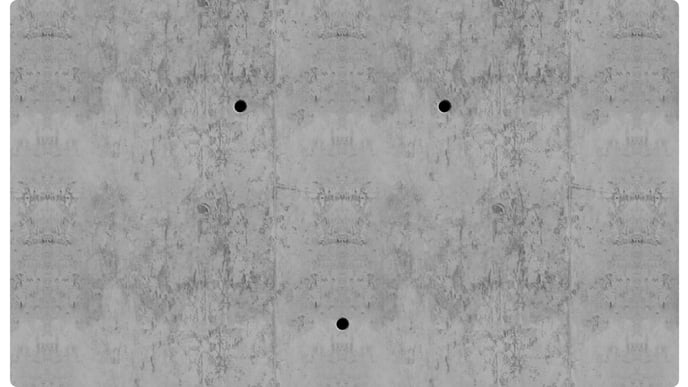 Step 2 | Dowels and screws
Always use the screws and dowels included in the delivery. When using your own screws, make sure that their heads fit through the mounting plate. Let the screws protrude 2-3cm / 0,8-1,2 inch from the wall, so that there is enough space to hang them up.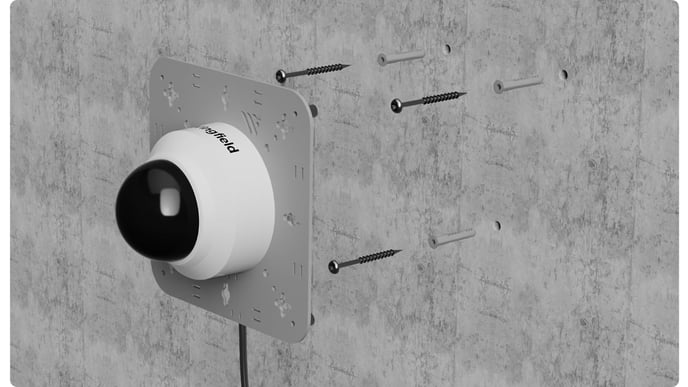 Step 3 | Hang up the mounting plate
Hang up the mounting plate. Take care not to pinch the network cable anywhere.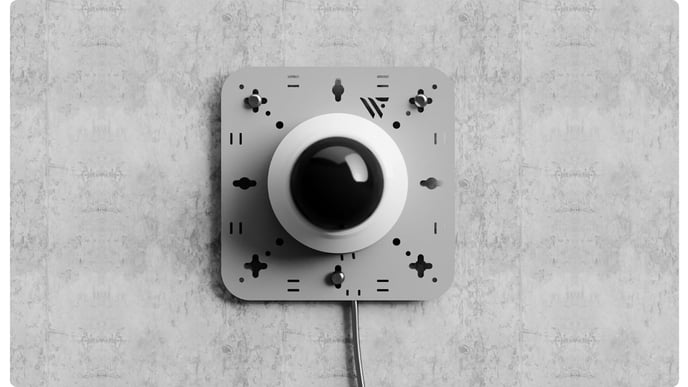 Step 4 | Tighten the screws
Tighten the screws until the camera is securely fixed to the wall.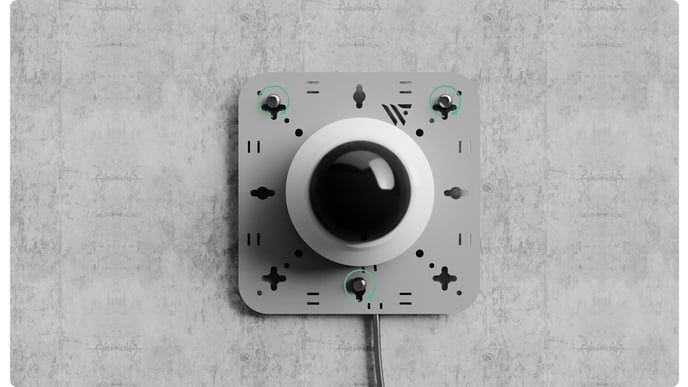 Mounting on wooden bars
Video coming soon...
Mounting on fence poles
Video coming soon...
Waterproof plug connector 💦
Here you can find a step by step manual for mounting the waterproof plug connector to the ethernet cable of the Baseline camera.
📖 Related articles
---
You are standing on the court and don't know what to do? We are here for you!
📞 Service hotline: +49 (0) 511 51525901
💬 WhatsApp: click here
📨 E-Mail: service@wingfield.io