The Wingfield Box is not in operation or something is wrong with the hardware? Don't panic! This is what you can do...😛
What could happen?
😴 The Wingfield Box is out of order:
If the Wingfield Box is not in operation, please contact the respective contact person of your club first. The problem can often be solved by him or her in the most cases. If the reason lies elsewhere, please contact our customer service directly. We need to know which club is involved and at what time the problem occurred:
📞 Service Hotline (Mo-Fr 09:30am - 06:30pm): 0511 51525901
💬 WhatsApp: click here
📨 E-Mail: service@wingfield.io
📲 I cannot log in:
The Wingfield Box cannot read your QR codes? This can be due to various reasons, too bright ambient light or a too slow internet connection of the Wingfield Box. Alternatively, log in using your pin code. Here you can find out how it works.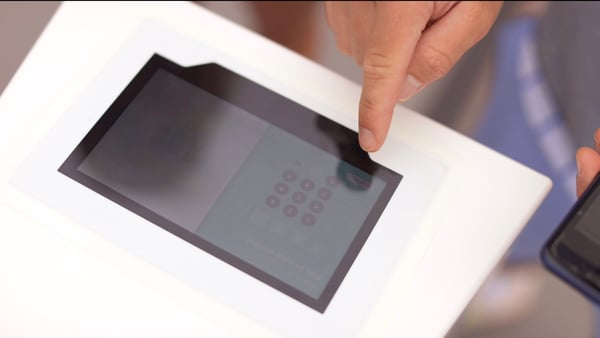 🖥 Something other than the familiar Wingfield Screen is displayed:
Basically, all system notifications should be suppressed. If a screen other than the familiar home screen is shown, such as a request for a system update, there are three possibilities:
1. Close the displayed window and use the Wingfield Court directly
2. Restart the system
3. Contact the Wingfield support (if you are unsure about the first two options)
The box updates itself automatically. It is therefore not necessary for users to make any entries at any time.
❌ Error message "Slow internet":
Unfortunately, fast internet has not yet arrived in every household. If you receive the error message "slow internet", you will unfortunately have to wait a little longer until the HD version of your video is available in the app.


If the message is displayed after fast internet was previously available, you should point it out to the local contact person or send us a short message so that we can try to take care of it.
❌ Error message "No internet":
Unfortunately, we cannot provide you with any data without internet. Please let either the Wingfield support or a local contact person know about the issue so that the problem can be solved quickly.
📞 Service Hotline (Mo-Fr 09:30am - 06:30pm): 0511 51525901
💬 WhatsApp: click here
📨 E-Mail: service@wingfield.io