Did you know that you can log in on any Wingfield court with your account? 📲
Step 1: Get the Wingfield App
Download the Wingfield app from the Apple Store or Google Play Store and create your player profile.
Step 2: Wake up the Wingfield Box
Once you have found a Wingfield Court nearby, all you have to do is activate it.
Click on Start on the touch screen.
☝🏼By the way: You can find all Wingfield Courts on our 🔗Court Finder.
Step 3: Get your login code
Open the Wingfield app and generate your personal login code.
Navigate to the tab in the navigation bar
Click on Start now
Step 4: Log in at the Wingfield Box
The Wingfield Box needs to know who wants to play on the court. To do this, scan your login code with the cameras of the Wingfield Box.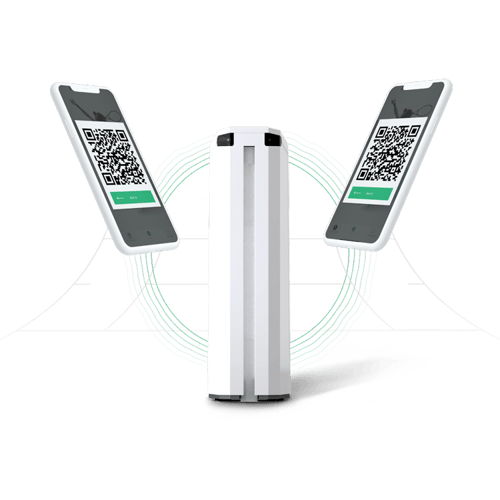 💡Tip: If the Wingfield Box cameras are unable to identify your code, you can log in using your pin code. Here you can find out how to do it.
Step 5: Start your session
Do you want to play a match or work on your skills in a training session? Choose your playing mode and start your session. But don't forget to choose sides first!