Put that analogue net post away! In these eight simple steps you have set up the Wingfield Box. 🔧

Finally your Wingfield Box arrived. Let's set it up right away! You have already chosen the place for the Wingfield Court and the optimal position of the box.

Step 1 | Remove your old net post
Relieve the net and remove the net post. Important: The box only replaces the net post without tensioning mechanism.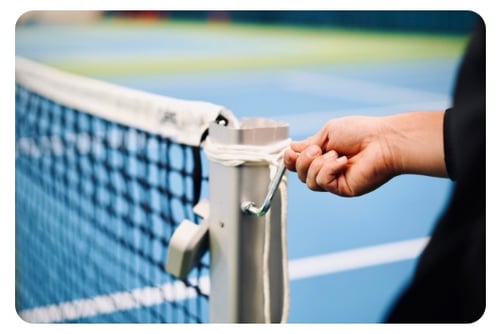 Step 2 | Insert net post adapter
Check whether you have got the matching adapter attachments for your ground socket. Replace them if necessary and insert the net post adapter into the ground socket.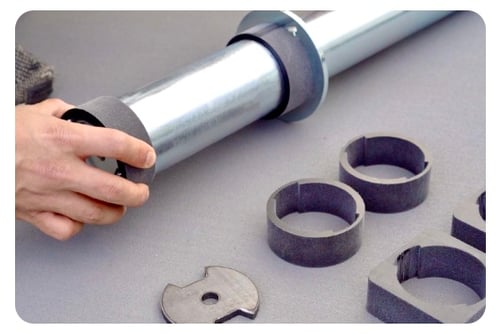 Step 3 | Insert adapter & Wingfield Box
Straight back now! Place the Wingfield Box over the net post adapter carefully. The cameras point towards the court. Maybe get some help for that step.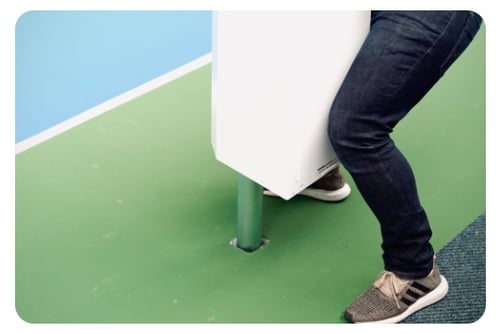 Step 4 | Remove the cover
Remove the four screws from the rear cover and unlock the box with the key provided. Take out the cover and put it to the side.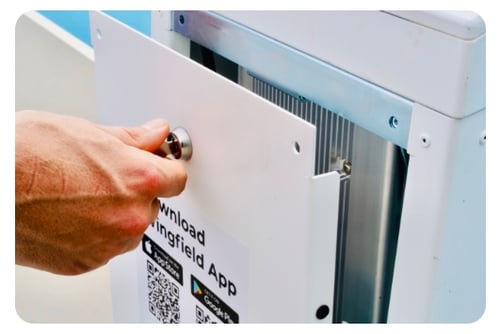 Step 5 | Threading the net rope
Now lead the rope of the net through the box. Make sure it lies in the designated groove of the net post.
💡 Tip: Use the extension chain provided to make fiddling easier.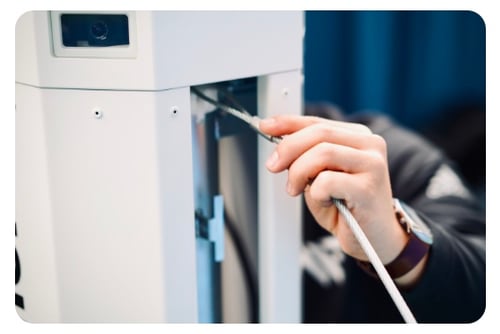 Step 6 | Attaching the net rope
On the opposite side, pull the net rope down and attach it to the hook. If the rope is too short, you can use the supplied chain to extend it.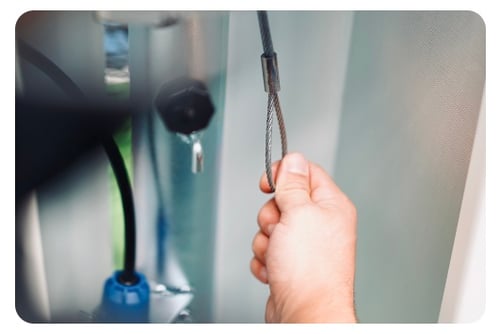 Step 7 | Tensioning & attaching the net
Tension the net again. Make sure that the box is aligned straight. Next, thread the flaps of the net into the corresponding hooks of the box and lash everything tight.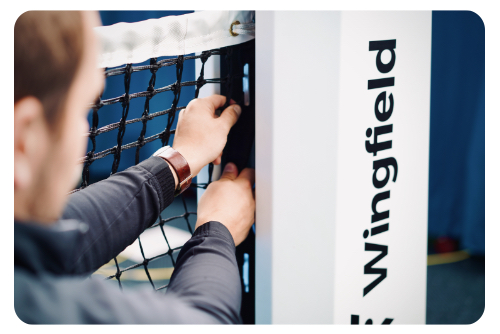 Step 8 | Fix the box
Make sure again that the box is exactly centred on the court. Then tighten the two star screws so that the box cannot move.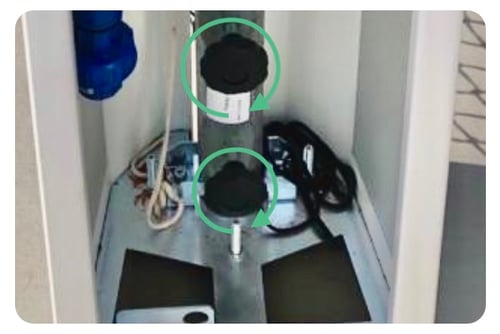 ---
You are standing on the court and don't know what to do? We are here for you!
📞 Service hotline: +49 (0) 511 51525901
💬 WhatsApp: click here
📨 E-Mail: service@wingfield.io