Penultimate installation step. Let's get the Wingfield Box online. 🟢
---
📍Here you are in the installation process.
1️⃣ Technical data and scope of delivery ✔️
4️⃣ Connect the Wingfield Box to the Internet
---
1) Connect the Wingfield Box
⚡️Power cable: Remove the cap from the power connector. Use the supplied connection cable (15m) or a cable you have prepared and connect it to the Wingfield Box.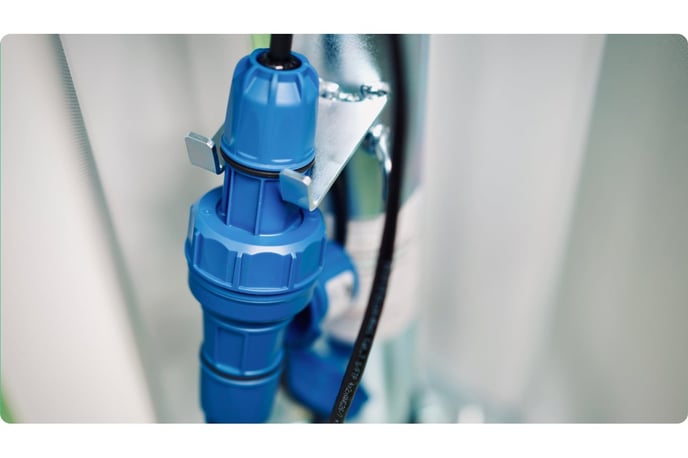 📶 LAN cable: The network connection of the Wingfield Box has a waterproof attachment. For outdoor installations, you should attach the supplied counterpart to the LAN cable leading to the Wingfield Box. Make sure to connect the parts of the attachment to the cable in the correct order (see illustration/video).
💡 Tip: If necessary, remove the small rubber tab above the "click mechanism" of your LAN cable to facilitate installation.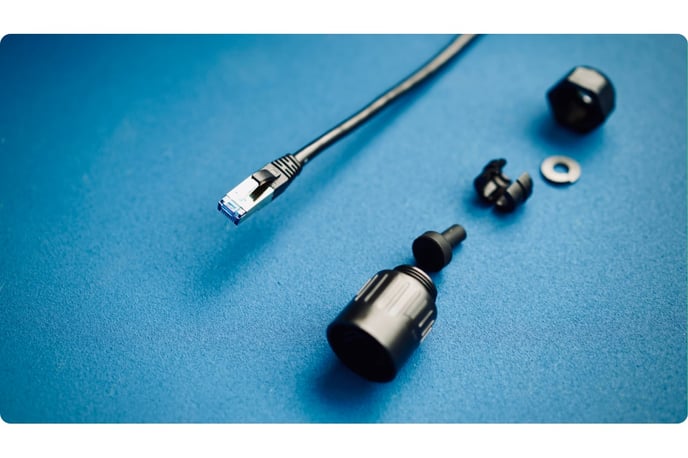 ⚠️ Attention: Attach the waterproof adapter to the corresponding LAN cable depending on the following condition:
a) You

do not

want to connect a Baseline Camera to the Wingfield Box: In this case, plug the LAN cable that is connected to your router into the Wingfield Box.
b) You want to connect a Baseline Camera to the Wingfield Box: In this case, the switch included in the Baseline Camera's scope of delivery has to be connected to the Wingfield Box via LAN cable.
☝🏼By the way: All Wingfield Boxes delivered from April 2023 onwards have an integrated WIFI module. If you connect your Wingfield Box to the Internet via WiFi and do not use a Baseline Camera, you can ignore the LAN cable step.
Remove the twist lock on the left side of the processor to expose the network connector. Plug your prepared network cable into the designated connector and fasten the lock.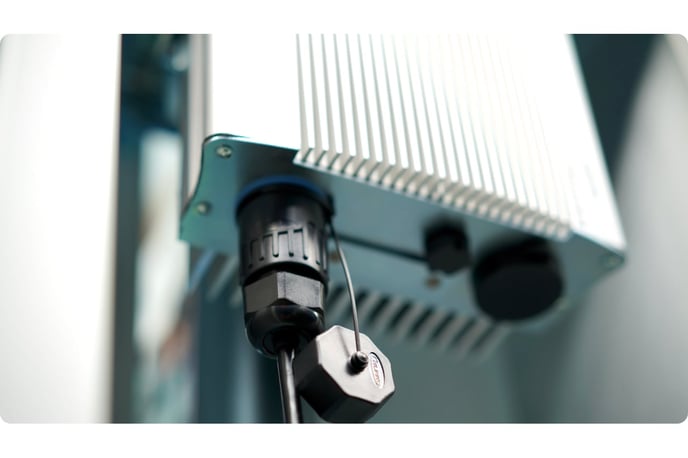 2) Start the configuration mode on the Wingfield Box
As soon as your Wingfield Box is connected to your power supply, it will automatically boot up and start the configuration mode. Select your desired way to connect the system to the internet.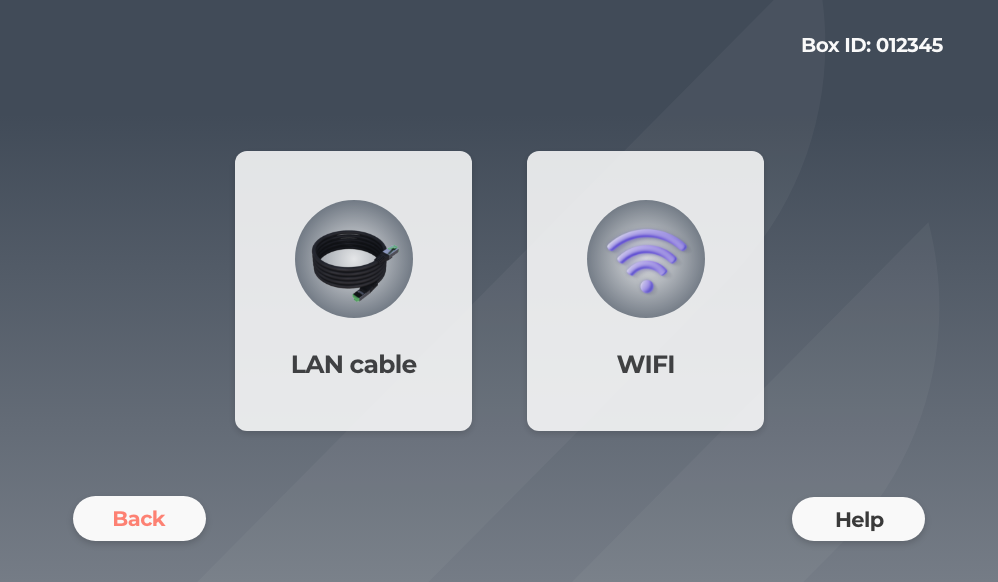 ⚠️ Attention: If the Wingfield Box cannot connect to the Internet, you will find possible reasons and options for action in this article.

Installation Guide🔧
Nearly done! 🎉 We will guide you step by step through the installation of your Wingfield Box:
---

You are standing on the court and don't know what to do? We are here for you!
📞 Service hotline: +49 (0) 511 51525901
💬 WhatsApp: click here
📨 E-Mail: service@wingfield.io